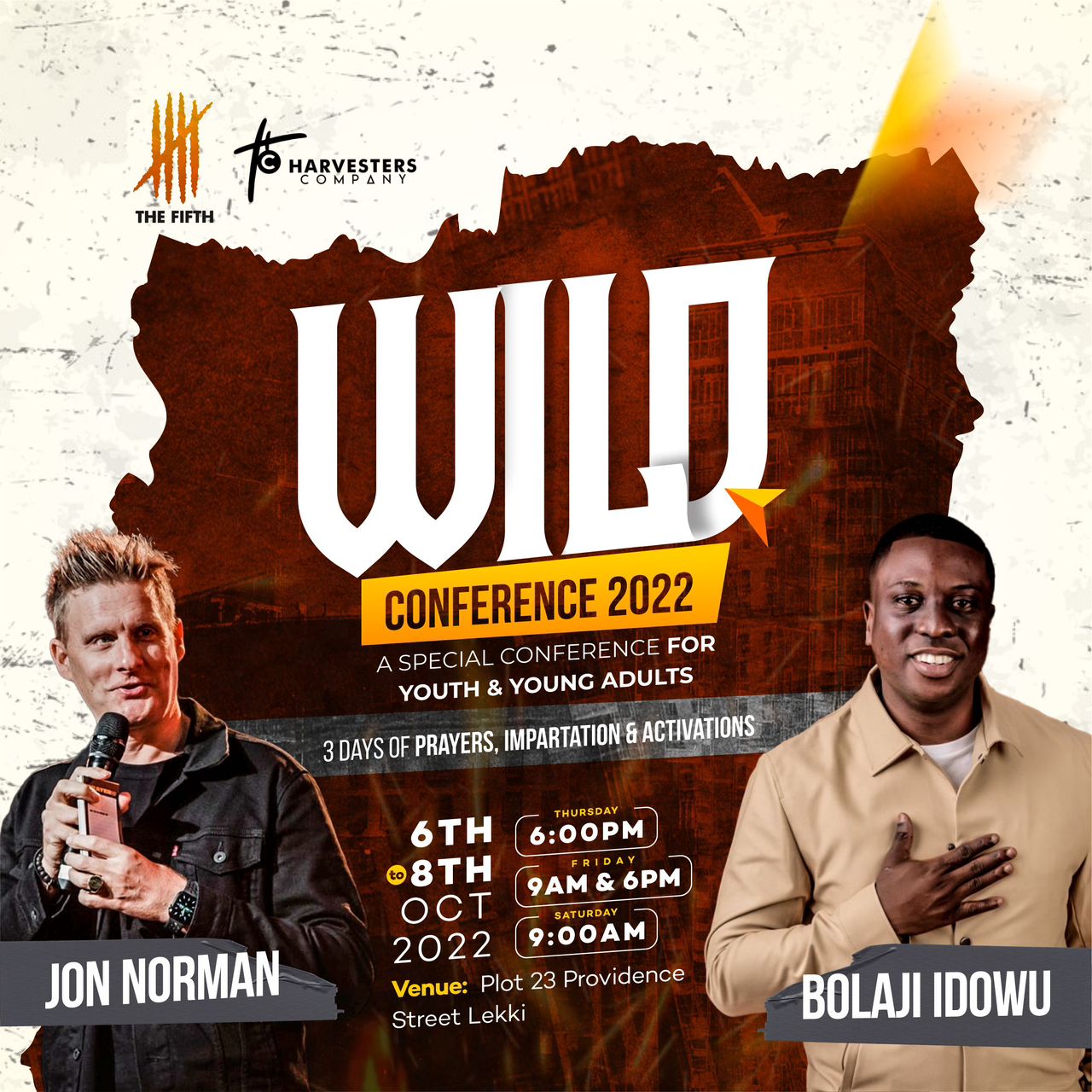 Harvesters Lekki Campus
Plot 22, Providence Street, 2nd Roundabout, Lekki Phase 1, Lekki, Lekki, Lagos
Wild Conference is a Young Adult Conference targeted at challenging the minds of young people and deepening their commitment to the work of the ministry.
Our target audience are young people within the ages of 16 to 27. This includes people from our Teens Ministry, College Expressions and Fifth Communities.
It will be a time of massive impartation, activation of spiritual gifts, as well as the stirring of revival fire in the hearts of the younger generation.
During this conference, young people will be activated to go wild for God, and take on key mountains of influence across the society.
Date: Oct 6 - 8
Time: 6pm: Evening Session (Thursday and Friday)
9am: Morning Session (Friday and Saturday).