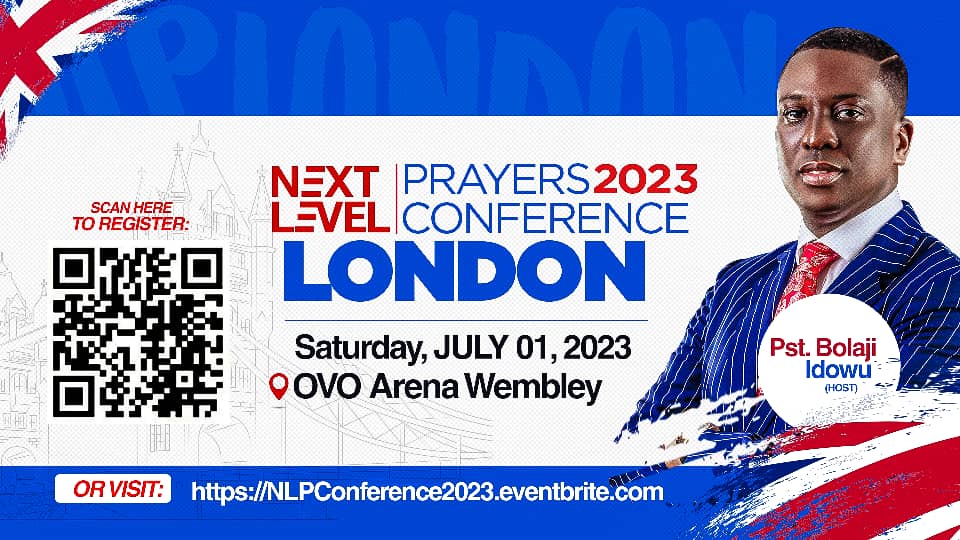 Ovo Arena, Wembley
Ovo Arena, Wembley
Hello there, 
We are glad that we're able to bring the Next Level Conference to your city, to your country. Over the last couple of months, Next Level Prayers has been a big move of God that has had remarkable signs and wonders in the lives of people, we have witnessed cancers disappear, growths and tumor disappear,  we have seen people that were once called barren become parents, we have seen hormonal imbalance treated, miracle jobs, approvals that are dumbfounding have happened and this has been the experience of thousands in over 46 countries in North America,  in Western Africa, Southern Africa, East and Central Africa, in Asia and in Europe.
Why are we coming to your city? We believe that God will have us bring his power to your city and personally I will love to connect with you, to meet some of you one on one, in your city, in your home nation.
What should you look forward to?  The conference will be faith stirring, your faith will be built, there would be worship and miracles!
Kindly register to attend here: https://bit.ly/nlplondon23