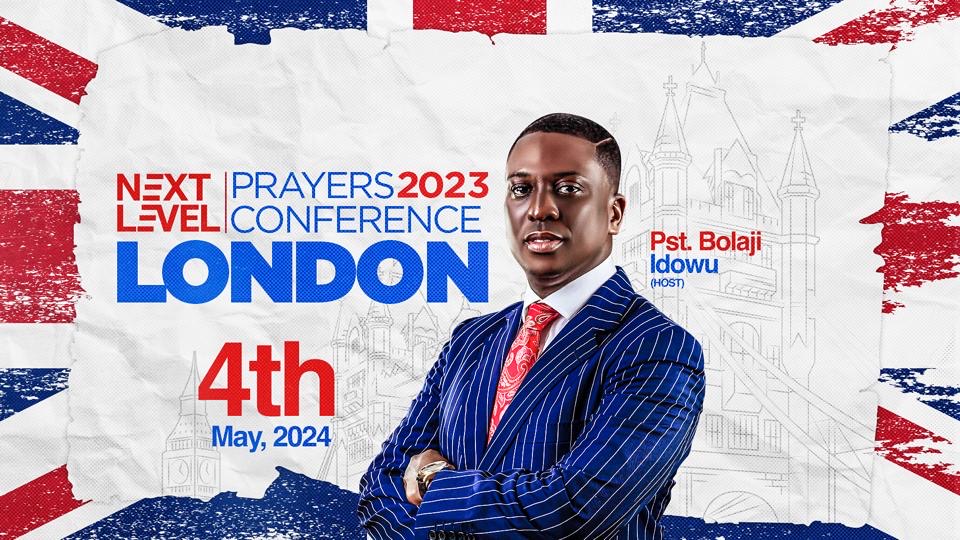 Hey there!
Get ready to experience the power of God like never before! Happening LIVE on May 4th, the Next Level Conference is shutting down the city of London and we're thrilled to bring this movement to your doorstep. So, if you're anywhere in Europe, this could be the moment you've been waiting for.
We've seen God wrought diverse miracles such as the disappearance of cancers, growths and tumors, sight restored, broken limbs healed as well as miraculous jobs and approvals. This has been the experience of thousands across the globe, including North America, Western Africa, Southern Africa, East and Central Africa, Asia, and Europe.
What can you expect from the conference? Get ready for a faith-stirring experience! If you're sick in your body, get ready to be healed, get ready for spiritual impartation and much more. It's going to be powerful in God's presence. Your faith will be built up, and there will be plenty of opportunities for worship and miracles. We're confident that you'll leave the conference feeling inspired, refreshed, and empowered.
So, what are you waiting for? Register now to secure your spot at the Next Level Conference, London. We can't wait to see you there.
Kindly register to attend here: https://harvestersng.org/nlpuk2024